EVENT INFORMATION
TSSA is extremely excited to host the 2023 Fall Cleveland Grimes Friendship Cup in Franklin, TN. The tournament dates will be November 11-12, 2023. TN Soccer partnered with Williamson County Soccer Association, will provide a family fun atmosphere for the Friendship Cup honoring the memory of Cleveland Grimes, former TSSA Board Member and Executive VP. We will have Fun games, giveaways, and music on Saturday. The Friendship Cup is open to all Division 4 Recreational teams.
The tournament will be hosted by Williamson County Soccer Club (WCSA) and play will take place at Downs Blvd Fields.
APPLICATION INFORMATION
Early Bird Registration deadline will be September 30, 2023
*You MUST be listed as an Admin on a current 2023-2024 roster in order to register for this event*
Regular Registration deadline will be November 3, 2023
---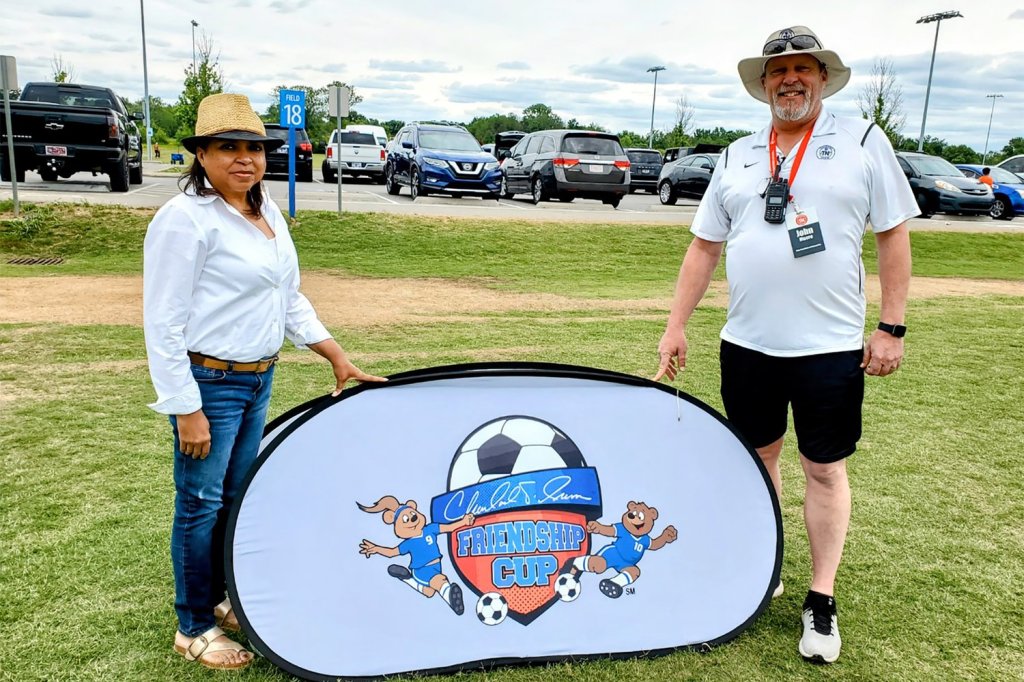 Cleveland Grimes' wife, Mary, with John Moore, TSSA Vice President of Youth Recreational.
---
TOURNAMENT RULES
Age/ Format:
U6- U8 4v4 (No GK) 9 Player Maximum roster size
U9- U10 7v7 14 Player Maximum Roster size
U11-U12 9v9 15 Player Maximum Roster size
U13-U15 11v11 18 Player Maximum Roster size
U16-U18 11v11 22 Player Maximum Roster size
Middle School/High School Small-Sided 7v7 14 Player Maximum Roster Size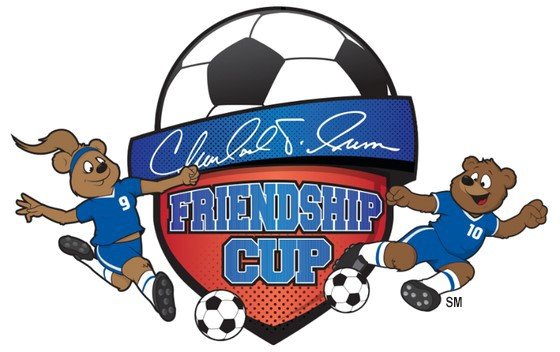 ---
TOURNAMENT FEES
Any team registered between Now and September 30th will receive $40.00 off their registration. No payment will be processed until the final acceptance of teams has been made. At that point the $40.00 discount will be applied.
U6-U8 (4v4): $340.00
U9-U10 (7v7): $450.00
U11-U12 (9v9): $530.00
U13-U15 (11v11): $610.00
U16-U18 (11v11) $635.00
MS/HS (7v7 no offside): $475.00
* Consult US YouthSoccer.org for more information on small-sided games and rules that will be followed.
Player Passes will NOT be required at Check-In. TSSA Approved Rosters will be provided to each team at Check-In. Please contact your Club Registrar if you need assistance creating your team, or registering.
Questions? Please email friendshipcup@tnsoccer.org.
---